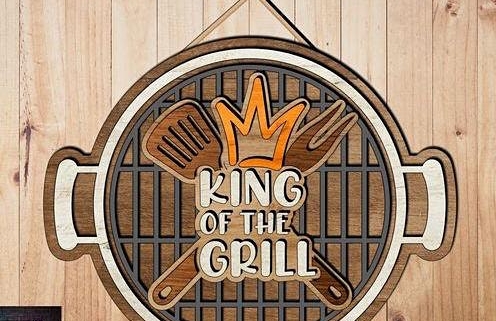 Bring your favorite kiddo and we'll help them personalize this sweet Father's Day gift for dad!
Whether he's King of the Grill or the World's Greatest Fisherman, show dad you care by creating one of these unique, layered, wooden wall hangings. Paint or stain them with your favorite colors and assemble them for a unique gift.
Size is 9 inches across.
$30 per project
Chose your design
Limited quantities, all ages, register today online or call us at 701-770-8659