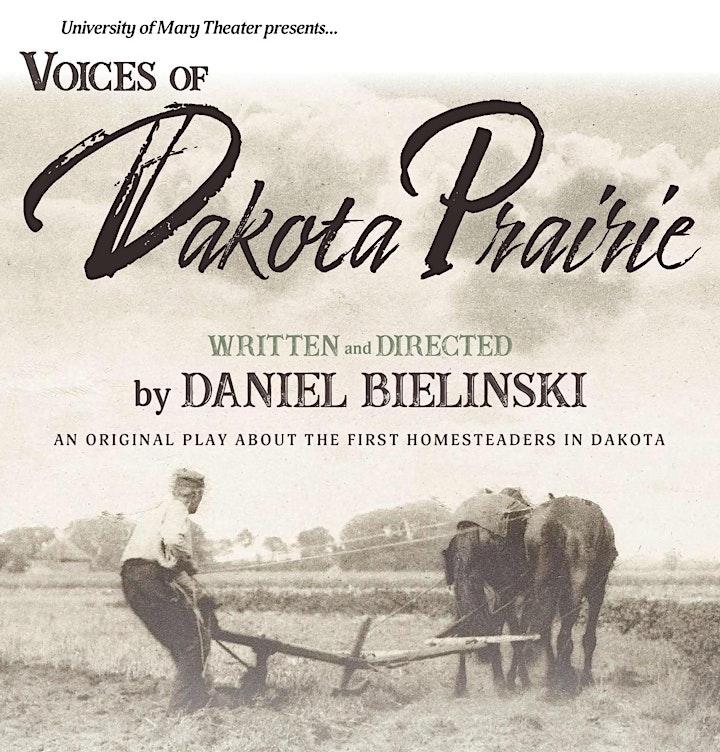 The story of the first North Dakotans, told in their own words.
Voices of Dakota Prairie tells the extraordinary stories of courage, perseverance, humor and faith of the first North Dakota homesteaders.
Written and Directed by Daniel Bielinski
Free will admission. Reserve your seat today!
Built upon the actual 1st-hand accounts of early Dakota settlers, Voices of Dakota Prairie also integrates poetry, music, and dance from the era, along with original dramatic scenes.
The result is a powerful theatrical experience for North Dakota audiences.
A collaborative project with the University of Mary History.
This production has received support not only from Bismarck State College and the University of Mary, but also from the State Historical Society, the Long X Arts Foundation, the Pioneer Museum of McKenzie County.