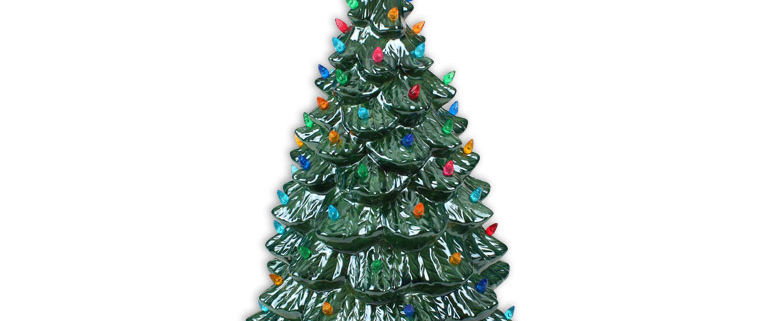 Remember that ceramic Christmas tree your grandmother used to display every year? Now you can make your own in a beautiful, dramatic large size!
This ceramic Christmas tree comes with a tree, base, light kit that includes base light bulb, colorful mini lights and yellow star tree topper. The tree base is separate so it is easier to paint, fire and assemble.
Join Jess as she guides you through the steps to create this unique piece. Allow two weeks for firing and delivery. Register early as space is limited!
18″ H (with base) x 11″ W
Additional Parts Included:
Light Kit
Twist Lights
$100 per tree
5 years old and up