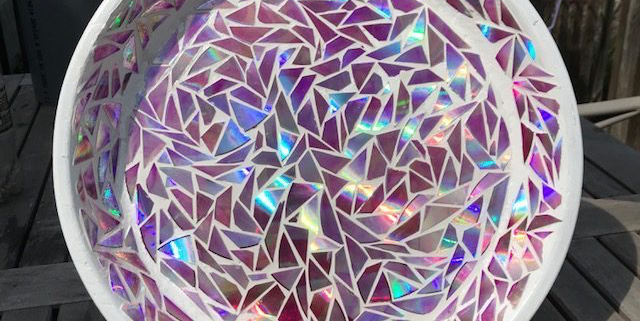 Join us for this fun mosaic class that will add a little decorative zest to your garden or countertop! Creativity meets recycling in this fun class for all ages. We will be breaking apart CDs and DVDs and gluing them onto a ceramic bird bath, then sealing it with a water-tight, food-safe sealant.
Dimensions are 11X16
Space is limited, register today!
CD Mosaic Bird Bath
$35 per person